Aki can be anything she wants to be in the "Peg + Cat" show. She is a member of Peg's girl group,
The Pentagirls
.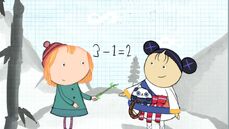 Here is Aki making its own network in the episode The Monster Problem.
Edit
THE AKI NETWORK
Your channel with ninja moves!
Aki got a new ninja network with Kung Fu adventures and more. It was named after her,The Aki Network;Its Chanel with Ninja Moves!
Edit