Aki can be anything she wants to be in the "Peg + Cat" show. She is a member of Peg's girl group,
The Pentagirls
.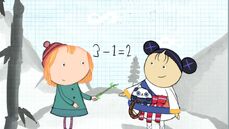 Here is Aki making its own network in the episode The Monster Problem.
Edit
THE AKI NETWORK
Your channel with ninja moves!
Aki got a new ninja network with Kung Fu adventures and more. It was named after her,The Aki Network;Its Chanel with Ninja Moves!
Edit
Ad blocker interference detected!
Wikia is a free-to-use site that makes money from advertising. We have a modified experience for viewers using ad blockers

Wikia is not accessible if you've made further modifications. Remove the custom ad blocker rule(s) and the page will load as expected.